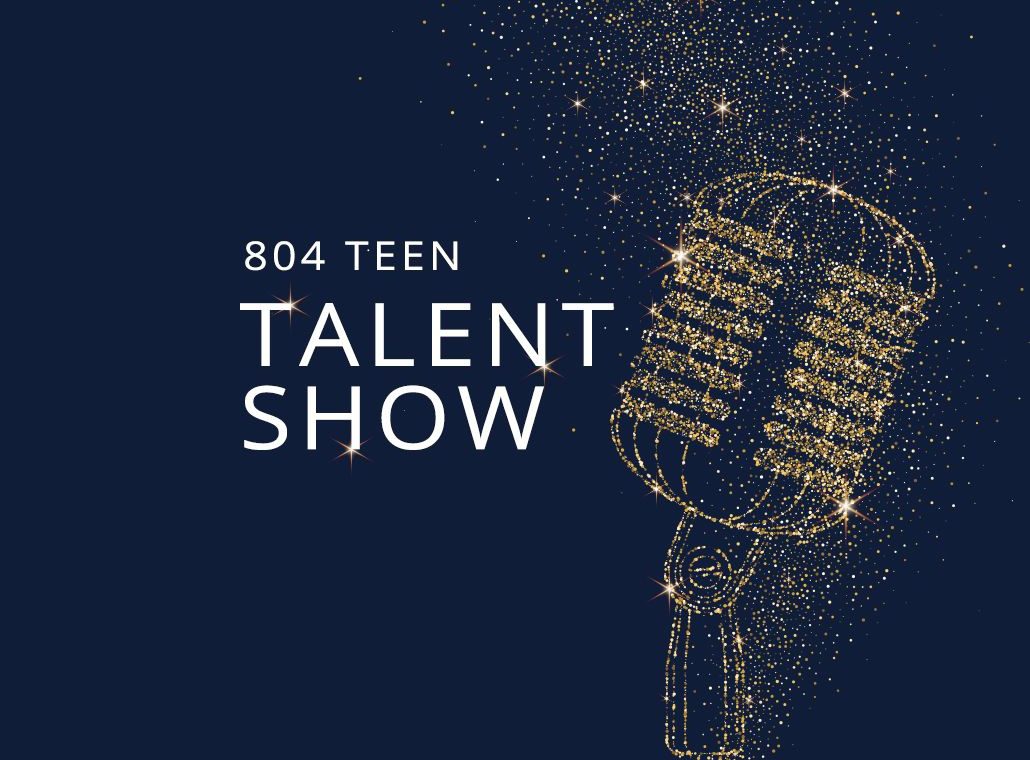 Teen Talent Show
Are you a Singer? Dancer? Juggler? Have a unique talent? Do you have what it takes? On August 31 we will find out as we have the 804 Teen Talent Show at The Heights Baptist Church. Hosted By Topher and Dupree, you and your friends will have a night of fun and entertainment with a live DJ, coffee, and snacks. Did we mention that 1st, 2nd, and 3rd place receive a cash prize!!
The talent show will be from 6-8pm on August 31st and is free for those performing. Friends and family pay $5 per person at the door which includes admission, drinks, and snacks.
How do I sign up to audition? Only those wanting to audition need to sign up. At sign up you will need to indicate your talent and pick a time to audition.
What are the rules for performing?
• Act can't be over 2 minutes long.
• You can only perform in one act.
• You will be judged on the following o Stage Appearance o Audience Response o Creativity o Originality o Talent
• You must provide your own media, instruments, or equipment if needed
When is the deadline to sign up The deadline to sign up is August 11th. When are the audition dates? Auditions will be held August 14th from 2-4pm, August 18 from 12-2pm, and August 26 from 3-5pm in the Youth Auditorium.